Gallery (see also videos on You Tube)
Creative Machining at the Massachusetts Institute of Technology (MIT)

Here's a few photos from the MIT's Media Lab in Boston where I was invited to run a workshop, seminar and discussions on the creative use of CNC technology.
Discussion of use of CNC technology and creative machining
Cutting on the MIT Media Lab's CNC router
'Fruit Bowl' ~ Example of working with material properties, here a piece of wood was photographed and the toolpath created to work with the woodgrain.

Finished 'Fruit Bowl' - cutting with the flow of the grain.
Toolpaths created with the CNC Toolkit.

Guitar resonance board - how would subtle variations in the toolpaths effect the soundwaves ?
'Soundscape' ~ Audio file exported from MatLab into 3DS MAX via a custom import script and machined to give a physical texture.
Creative use of the CNC Toolkit to create machined textures in Aluminium by Drummond Masterton from

Autonomatic

For the inner section Drummond used John Burnett's Drawspline MaxScript for a hand drawn input.
Whisky Tumblers in Aluminium by Drummond Masterton from

Autonomatic
Pen Case in Aluminium by Drummond Masterton from

Autonomatic

(lefthand photo by Majid Lumlum)

Texture machining toolpaths created with CNC Toolkit, rough machining toolpaths with Mayka.

'Pineapple' 5-axis test cuts by Colin Doughty of www.doughtydrive.com
Video of it being cut on YouTube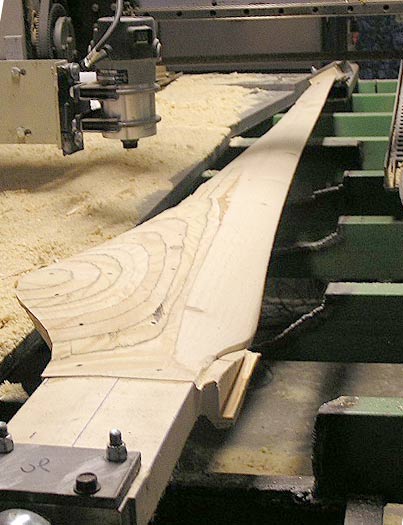 Wind turbine blades made by Jim Peters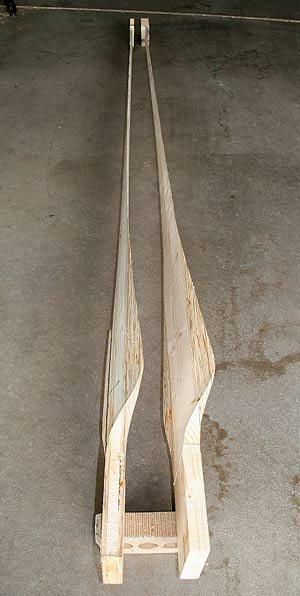 Inlay work using the CNC Toolkit
Above: Semi hollow electric guitar by Rob Matthews ~
The Steading Workshop
mahogany back and neck, maple top, ebony fingerboard with mother of pearl inlay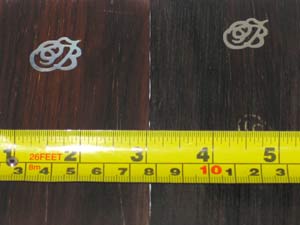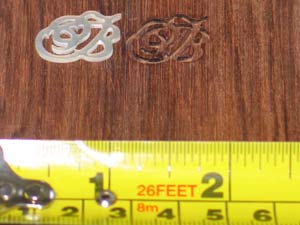 Above: Inlays of Mother of Pearl and Sterling Silver into Rosewood
Wooden Signs by Chris Klint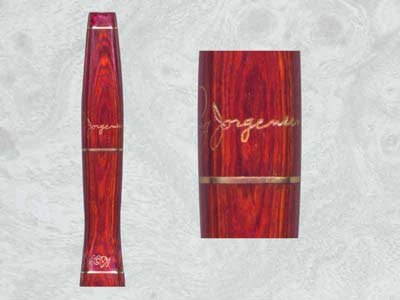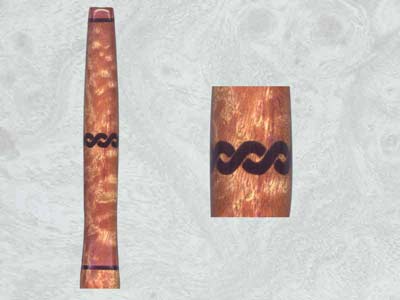 Custom wooden fishing rod handles by Ray Jorgensen - Classic Custom Wood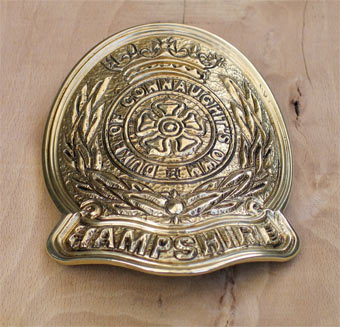 Regimental Badge in brass, size, approx. 4" (100mm) using Mach2's bitmap conversion combined with the CNC Toolkit's vector processing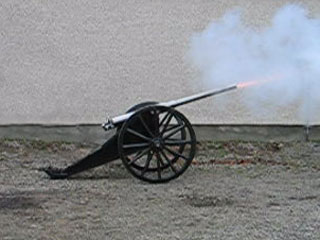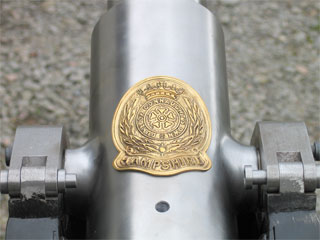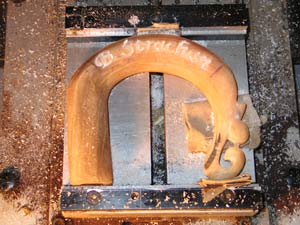 Engraving on horn stick handle - Handle curvature first digitized.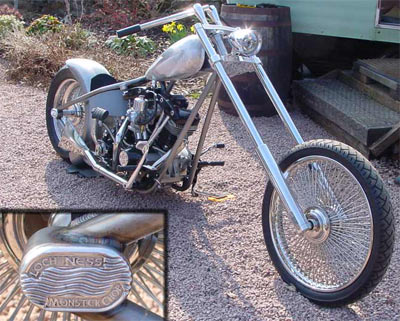 Hub Cap for custom chopper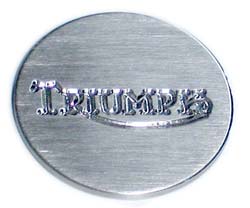 Tank Badge for Triumph bike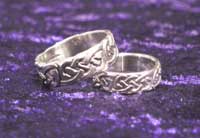 White-Gold Wedding rings.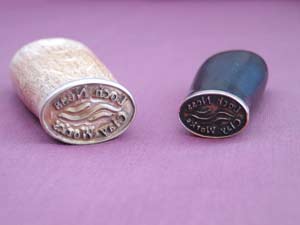 Stamps for the Loch Ness Clay Works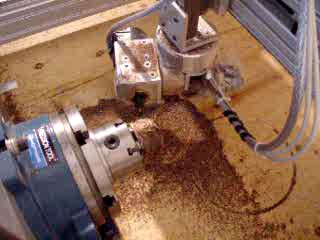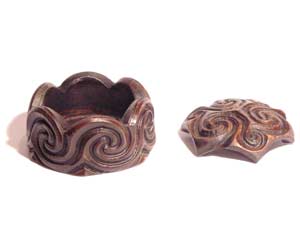 Intricate wooden box with scalloped lid machined in one fixturing.
Videos of the CNC Toolkit in action are on You Tube